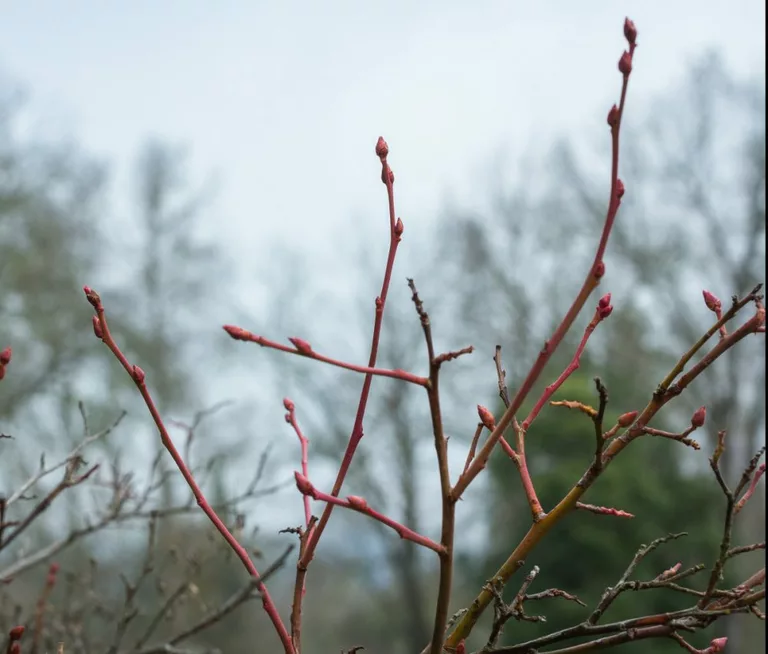 January 10, 2017
The cold days of winter are a good time to prune your fruit trees. The sap has retreated to the roots so there is less bleeding from the cut. It's also a good excuse to build a burn pile. Burn piles are the best way to get kids outside when they start getting"cabin fever"..
I trim until I get enough twigs to start a fire, then trim like mad to get it roaring. The kids would get warm sitting in front of the fire while I built up a sweat feeding it. Whether your trees need trimming or not, winter burn piles are a must for all ages..
January 11, 2017
I got to walk in the garden today. First time in a week. The snow is starting to melt enough that I can see my pathways so I stomped around on them. It looks like a maze now but I'm glad it's almost back..
I'll walk it again tomorrow and see if anything is poking through yet. The only gardening I'm getting done is walking my spring veggie start tray out in the morning and back in at night. They are still poping up and I'm still worrying about the ones that haven't yet..
January 12, 2017
The Swiss chard that I put the mini pop up greenhouses on is perky, crisp and ready to pick. The ones next to it under the bird netting are still under a pile of snow. The tops of the Brussels sprouts are poking out, it's nice to see some green. I miss my dirt. There is a cauliflower in the greenhouse with a 2" head on it so I have hopes for it..
I put compost in the greenhouse beds and couldn't believe how little I was able to fit in. The soil has risen up in them leaving no room to add compost. I used to find it difficult to keep the raised beds full but after a few years I can't fit more compost in..