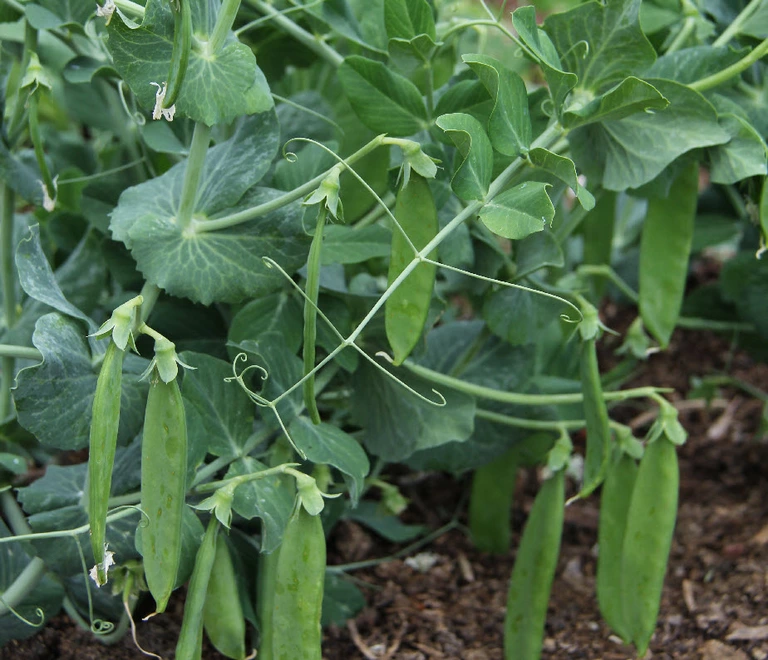 January 13, 2017
The greenhouse sure smells good with the fresh shavings in the aisle. Peas get planted in there this month so I have to start closing the door. February 2nd is outdoor pea planting time here but I get to start them a month early in the greenhouse..
It seems awfully early to plant them but I always get a bumper crop, both inside and out. If your ground is prepared ahead of time you can just poke the seeds in without disturbing the soil, so rain, hail, sleet or snow, in those peas seeds get to go..
January 14, 2017
Part of my enthusiasm for gardening is that I really hate pain. Our bodies have such incredible healing properties, if provided with the right building blocks, and veggies contain countless quantities of what they need. A healthy diet will result in less pain, in the short and long term. I'm not sure that the average person today who does not grow lots of home produce will take in enough veggies to maintain optimal health. Sedentary lifestyles also inhibit blood flow and oxygen levels both of which gardening activities improve..
The meditative aspects of gardening are phenomenal as in "your mind can keep you well". Lastly, I drink many cups of water while I'm in the garden, one every time I take a break. I take a break every 15 min. so I pretty much flush toxins constantly..