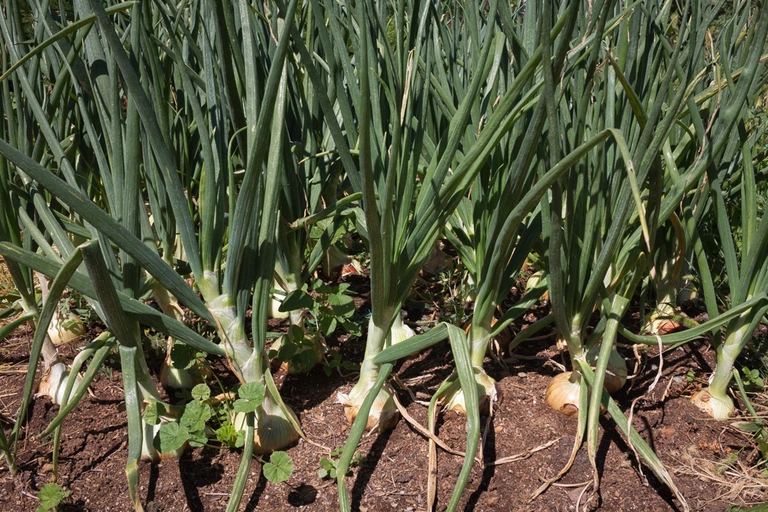 December 09, 2019
I still haven't gotten my onion sets planted. All of our local suppliers don't have any. They think there was a crop failure, and I immediately think global warming. Any agricultural failure on a large scale has me paranoidaly thinking of catastrophic consequences on the horizon. I could order some on line but am reluctant to pay the freight charge, which is more than the product cost..
They said onion sets will be available in May, so I'll wait. It means I'll have one less corn patch, but I've been losing the last patch or two to early frosts anyway. Last year's patch was about a seven foot square, planted about every eight inches in every direction and we only have about six onions left. We eat a lot of onions..
December 10, 2019
I read an interesting article by horticulturist James Wong that said we should be planting our trees and shrubs in square holes instead of round ones. He says that research shows the roots of plants in round holes tend to circle around when they contact the harder packed earth on the perimeter of the hole, but spread out and penetrate the soil when confronted with a right angle. He also says to use the original soil to backfill the hole, without adding organic material, with the intention of providing a more secure footing for the plant..
Both of these concepts are foreign to my gardening practices but should be incorporated in the future..
December 11, 2019
There is a place that will be opening in 2021 in Seattle Washington that will turn your loved ones into compost. Don't get ahead of me here, they gotta be dead first. It's a funeral home that puts them in a tube with hay and alfalfa and adjusts the temperature and humidity to maximize bacterial decomposition. In thirty days you get back a cubic yard of compost. The process also prevents a metric ton of carbon dioxide from entering the atmosphere that cremation causes..
I don't know what they do with the bones, but you could probably have them if you want. Just think, everyone can have their own skeleton for Halloween decorations. The rest of the year you can keep it in the closet..