New Home
Please visit us at our new home. All content has been moved there.
What is Inside an Icon On-Off Module Page 2
The CPU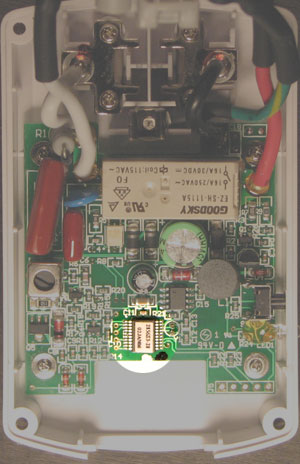 The CPU is an Insteon module is a Microchip PIC16F648A. There is more info here with detailed pictures of the CPU. This is a general purchase microcontroller that is used in many hobby circles. It is fast, dependable, and very customizable. This is good for us.