Insteon CPU Details
We finally got around to pulling the sticker of some Insteon CPU's. It turns out that they are Microchip PIC 16F648A CPU's. Here is a picture of ours.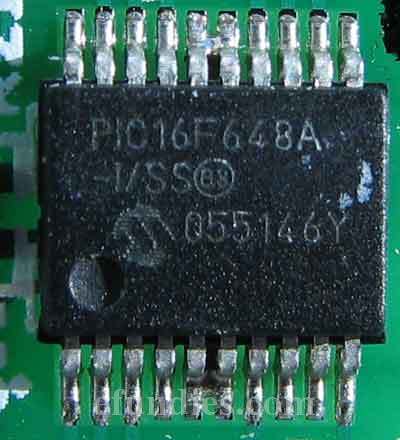 You can get detailed information about this chip on Microchips web site. This link should point right at the correct page. Download the PDF called PIC16F648A Datasheets.
For those of you who just want to know the pinout, here it is.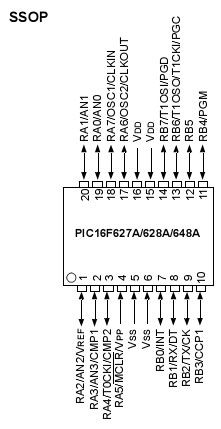 The next step is figuring out the traces , and probing J5, which could be a debug or "in circuit programming" header.
UPDATE - It looks like J5 is for ISP. It also turns out that J5 is very dangerous as it has AC HOT present on one of the pins. Head to our J5 Pinout page to find out more.
Got any more info for us? Head over to the forum and share.