New Home
Please visit us at our new home. All content has been moved there.
Insteon CPU Traces
Here are some pictures of the traces surrounding the PIC 16F648A CPU inside an Insteon module. Hopefully this will help others to make some nice hardware mods. Click on the image for a higher resolution copy.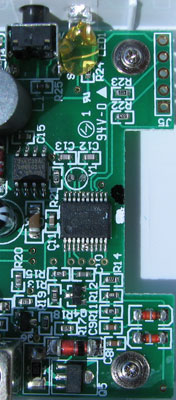 It would be nice to get documentation of where all the traces go to from the CPU. If there is anybody who is experienced with Microchip PIC and wants to spend the time tracing this thing out, head to the forum and lets talk.
UPDATE: We have now traced the connections to J5. Go here for more info.